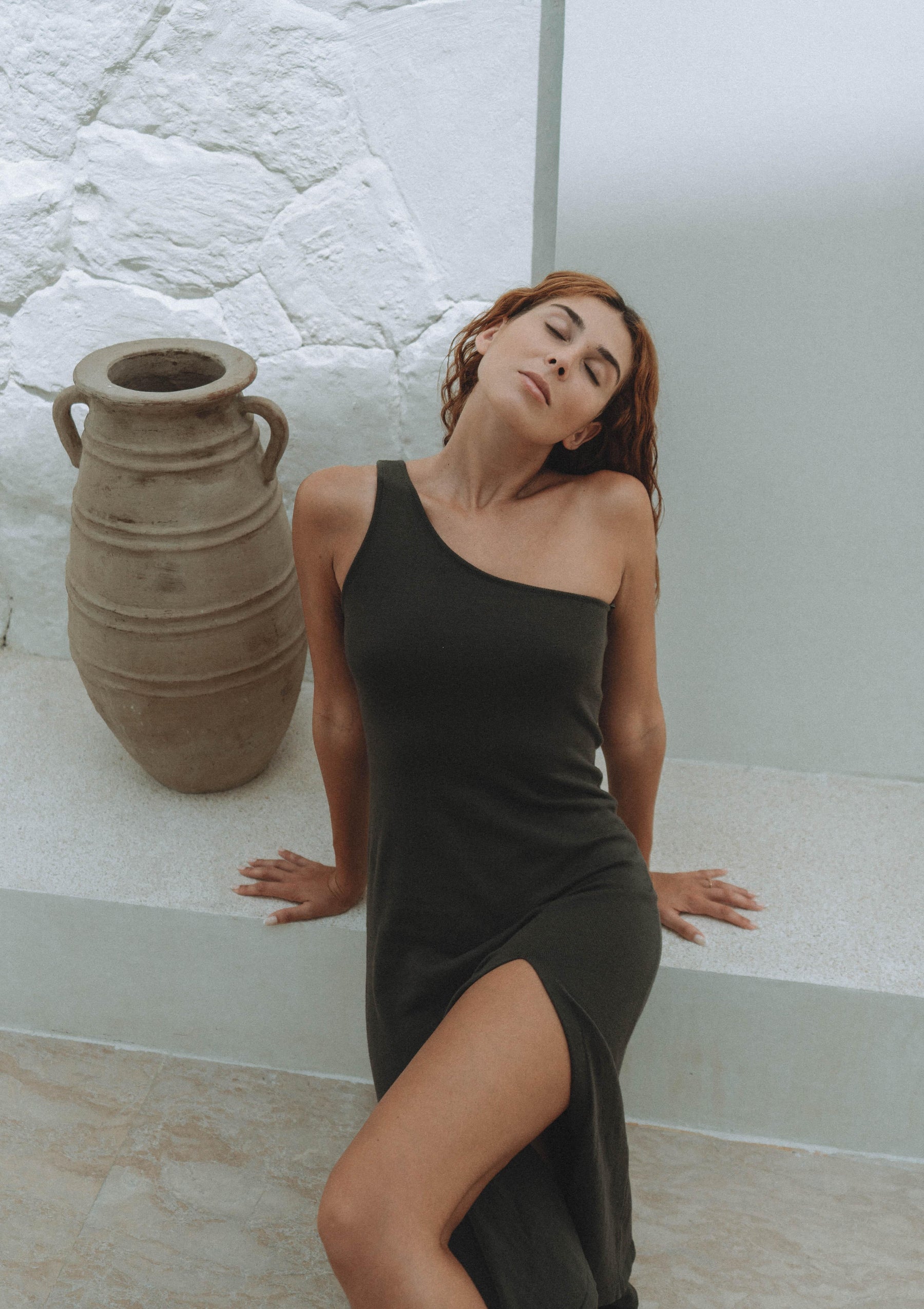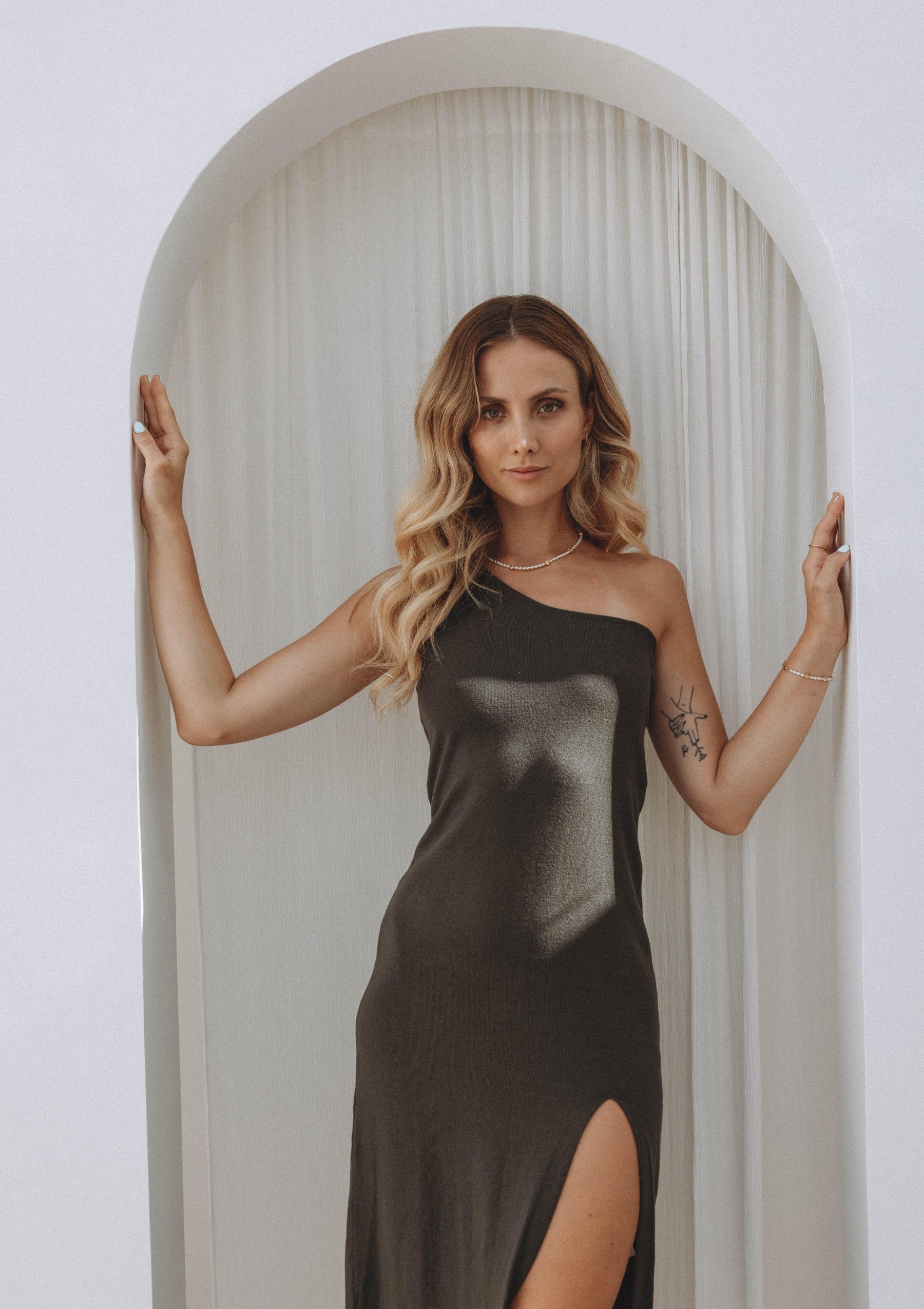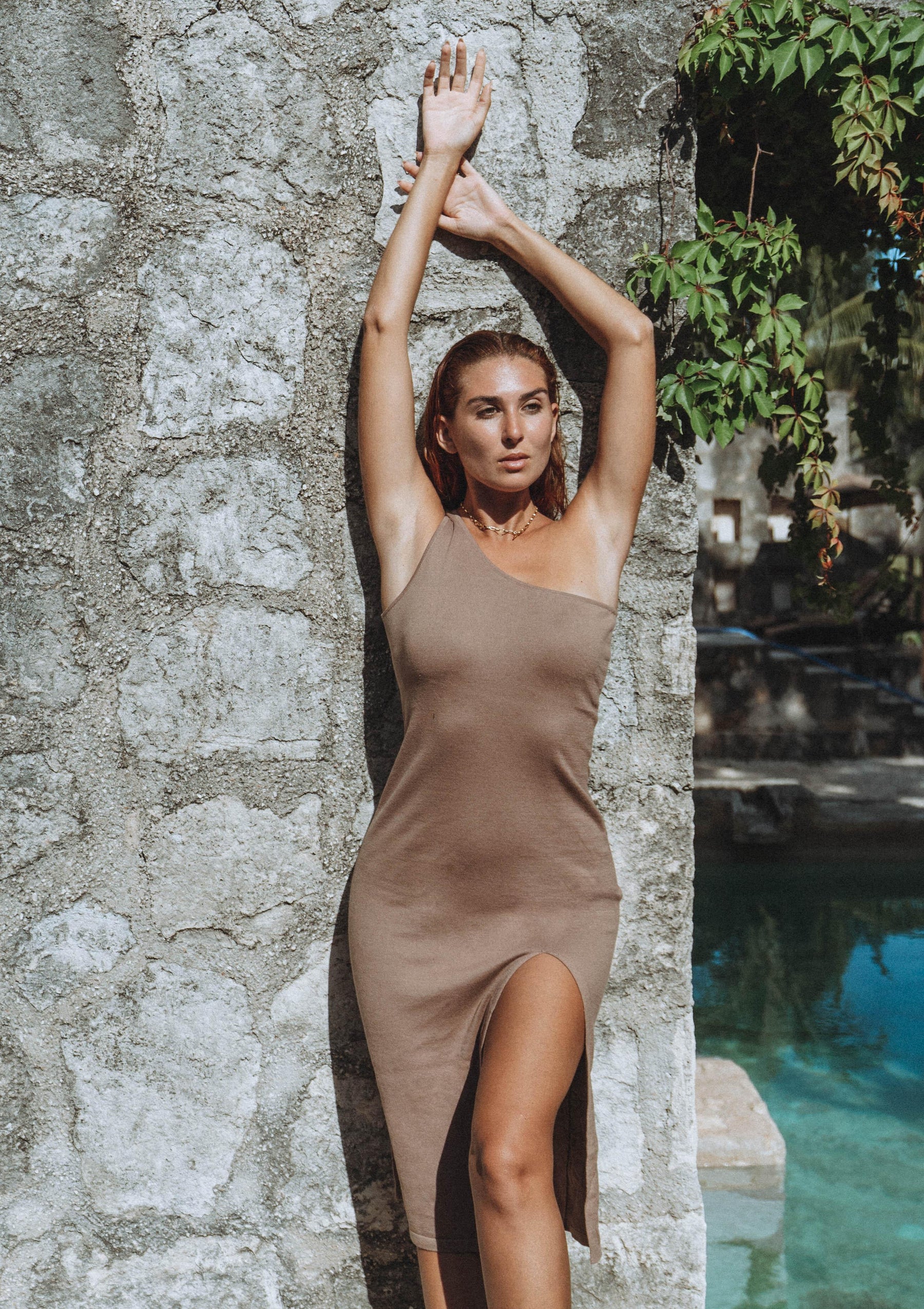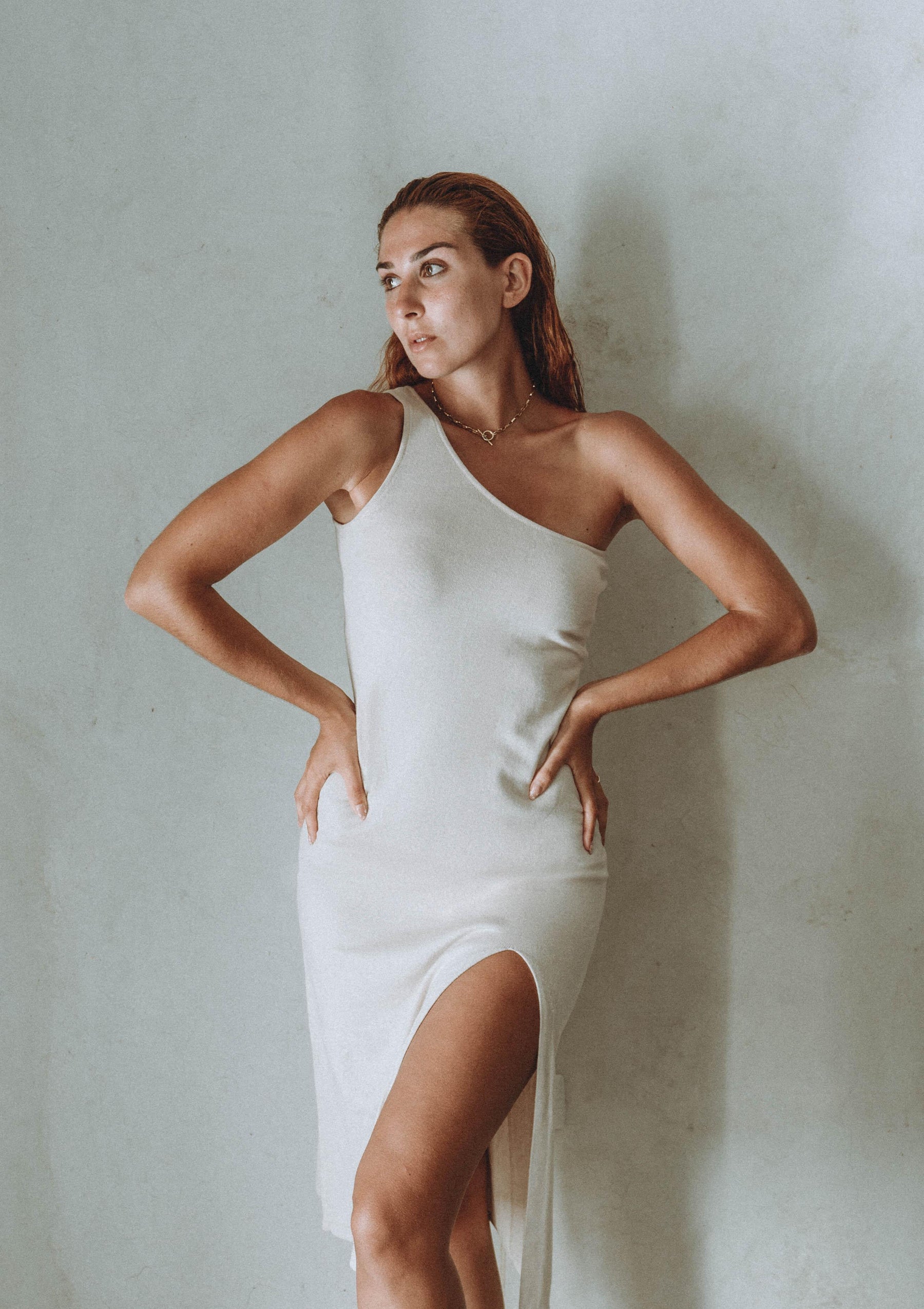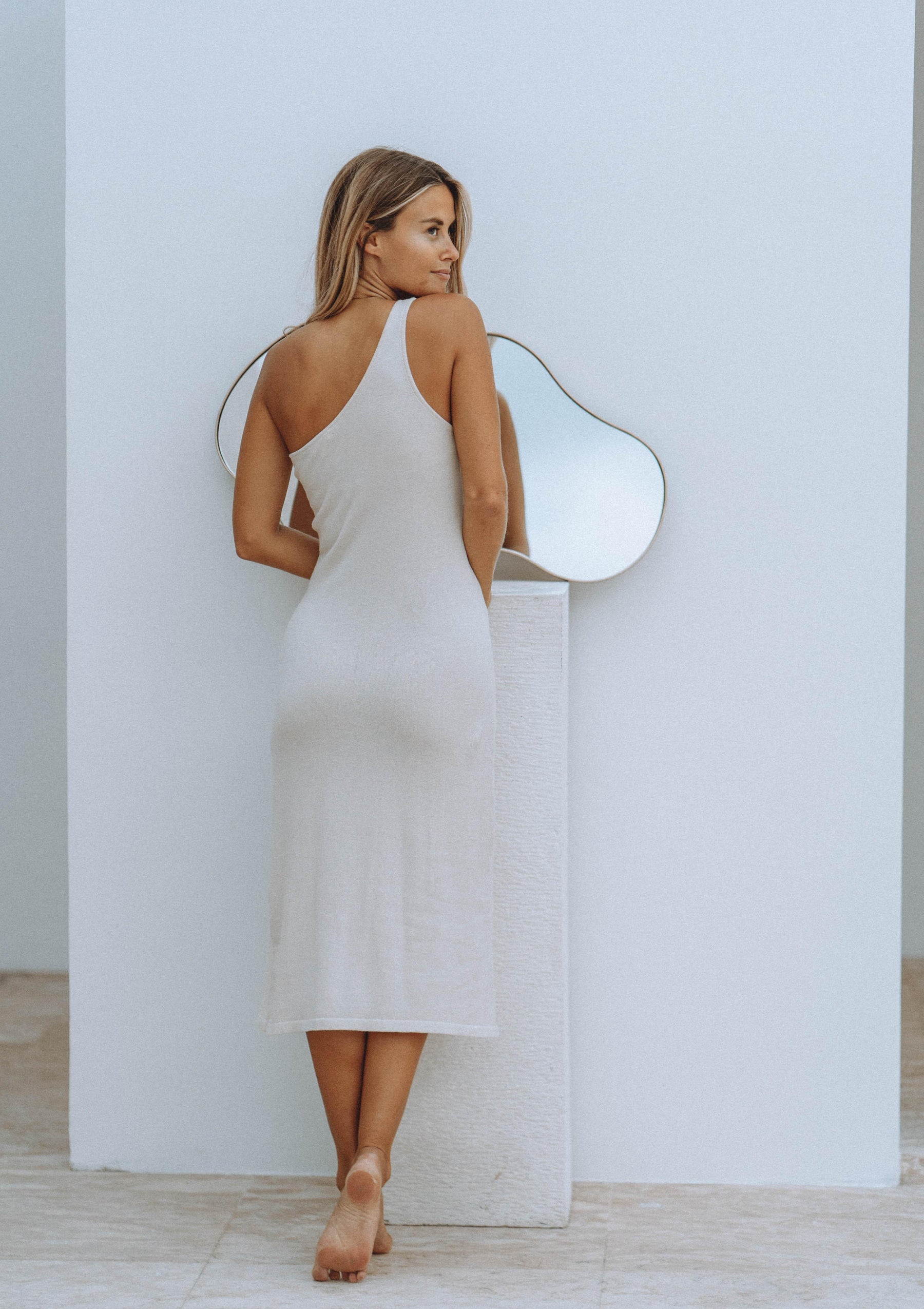 ARIA KNIT DRESS
Our Aria Dress - the lightweight organic cotton fabric makes this dress the perfect fit for the hot summer days. It is temperature regulating so you can wear it for a day at the beach or even for a nice summer night out. 
Material: 100% Organic Cotton
Designed with love by Mirah Maja.
Hand wash normal
Air dry
Do not tumble dry
Dry flat
The fabric that we use is very delicate and needs to be handled with extra love and care. We recommend to always hand wash and air dry the pieces. Additionally, you shouldn't tumble dry the pieces.
Marie is 166cm and wears XS
Raquel is 170cm and wears XS
Marcela is 176cm and wear XS
Beccy is 152cm and wears L
Ana is 172cm and wears L

Worldwide shipping
High quality standards
Secure Payment