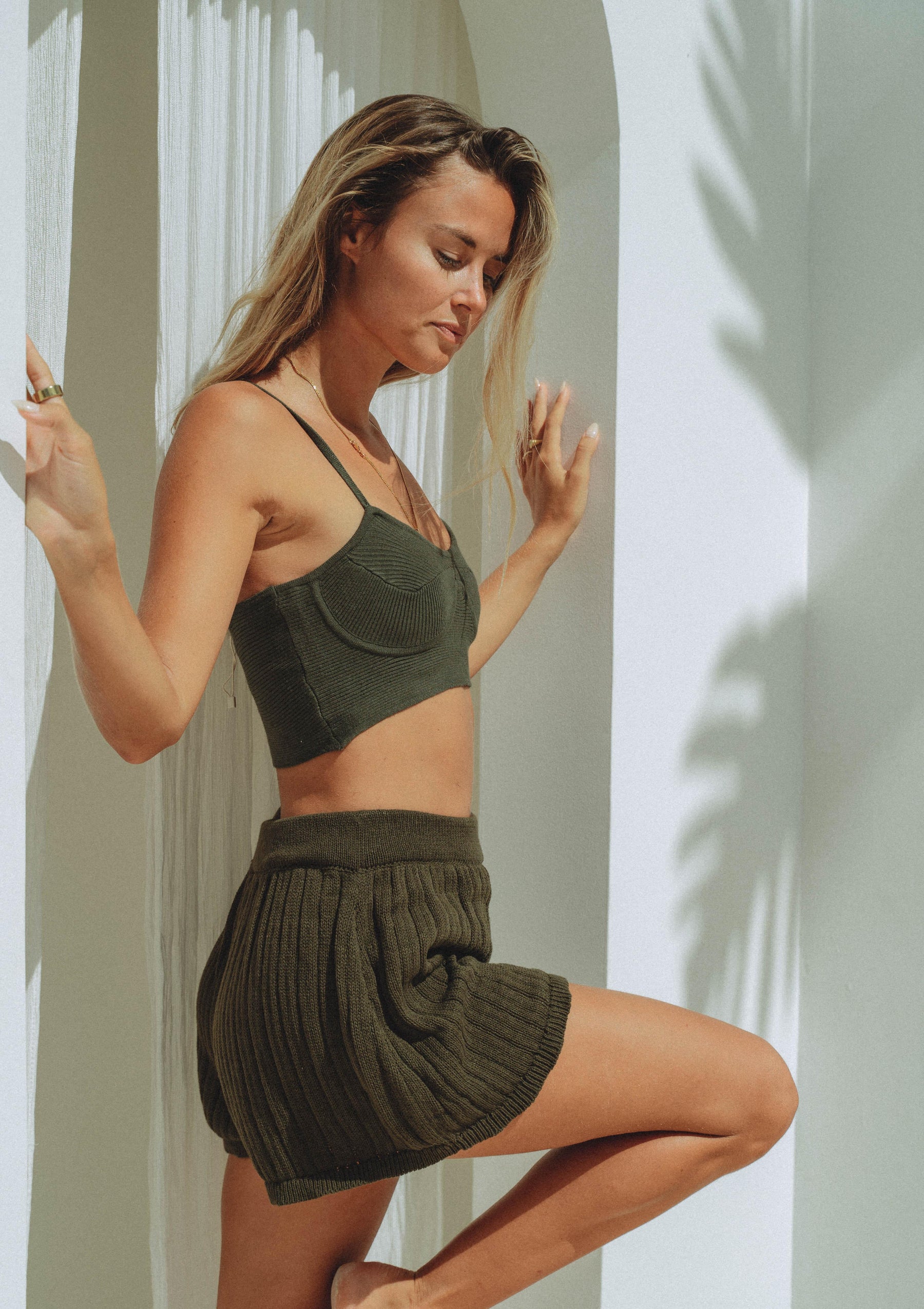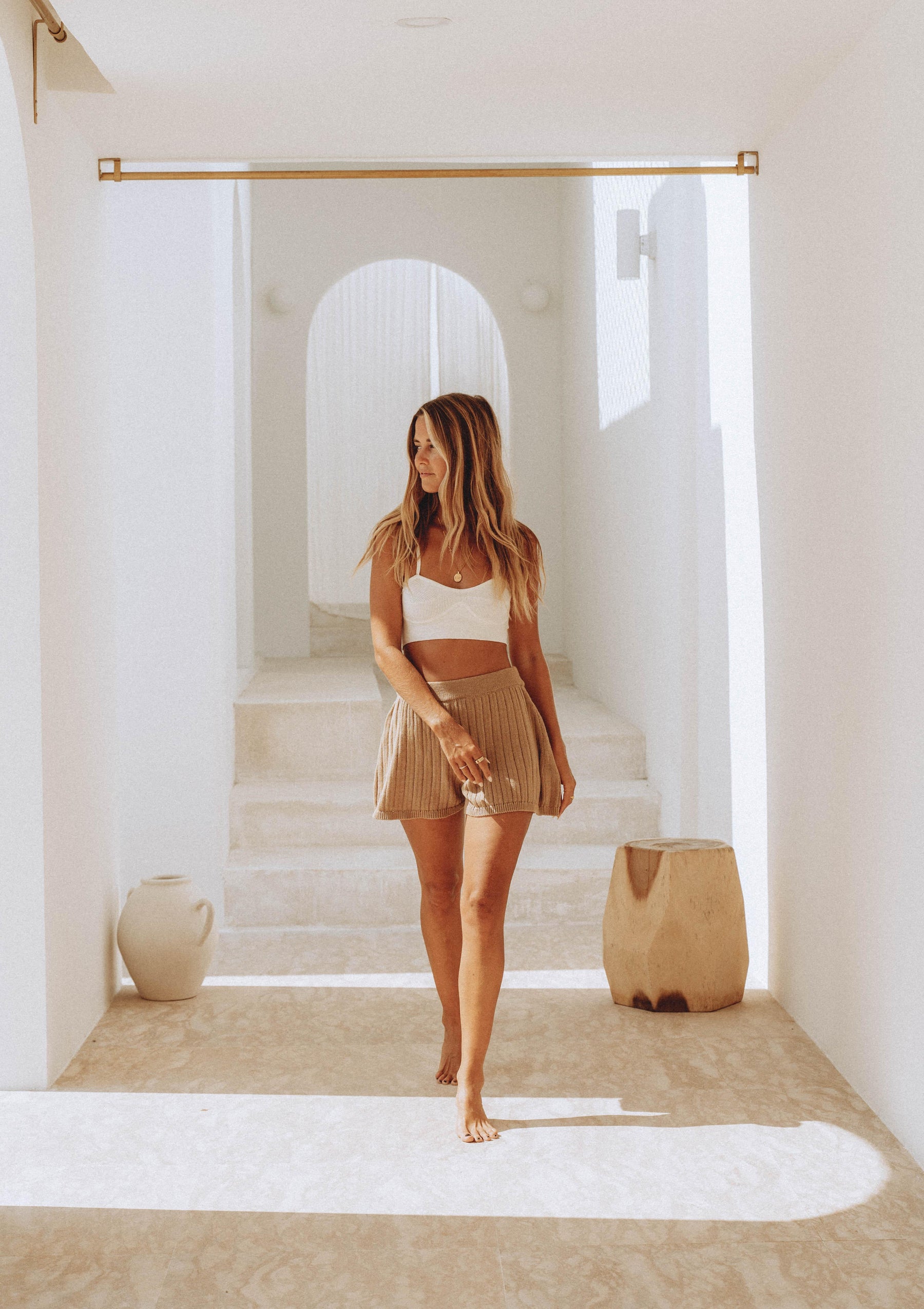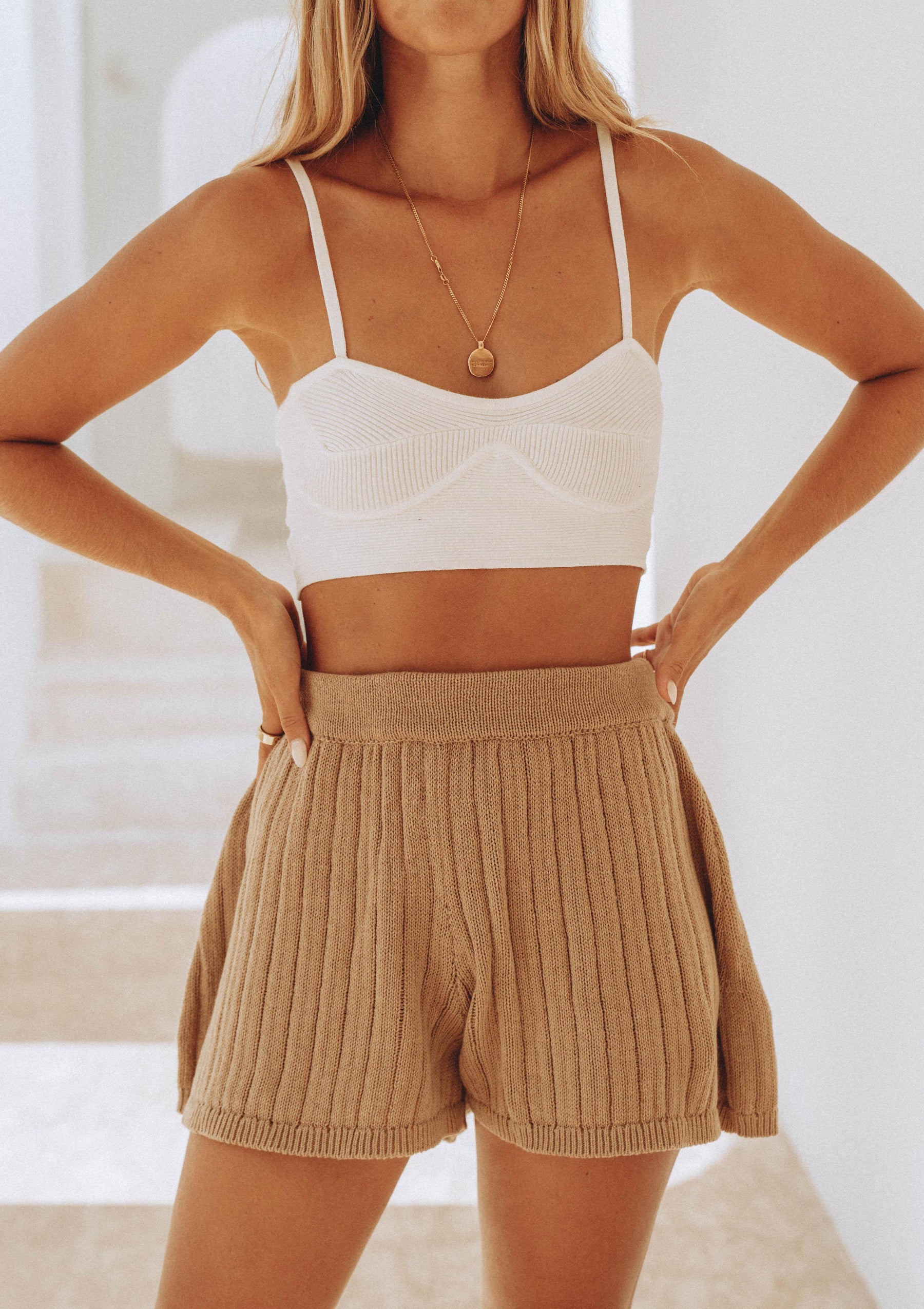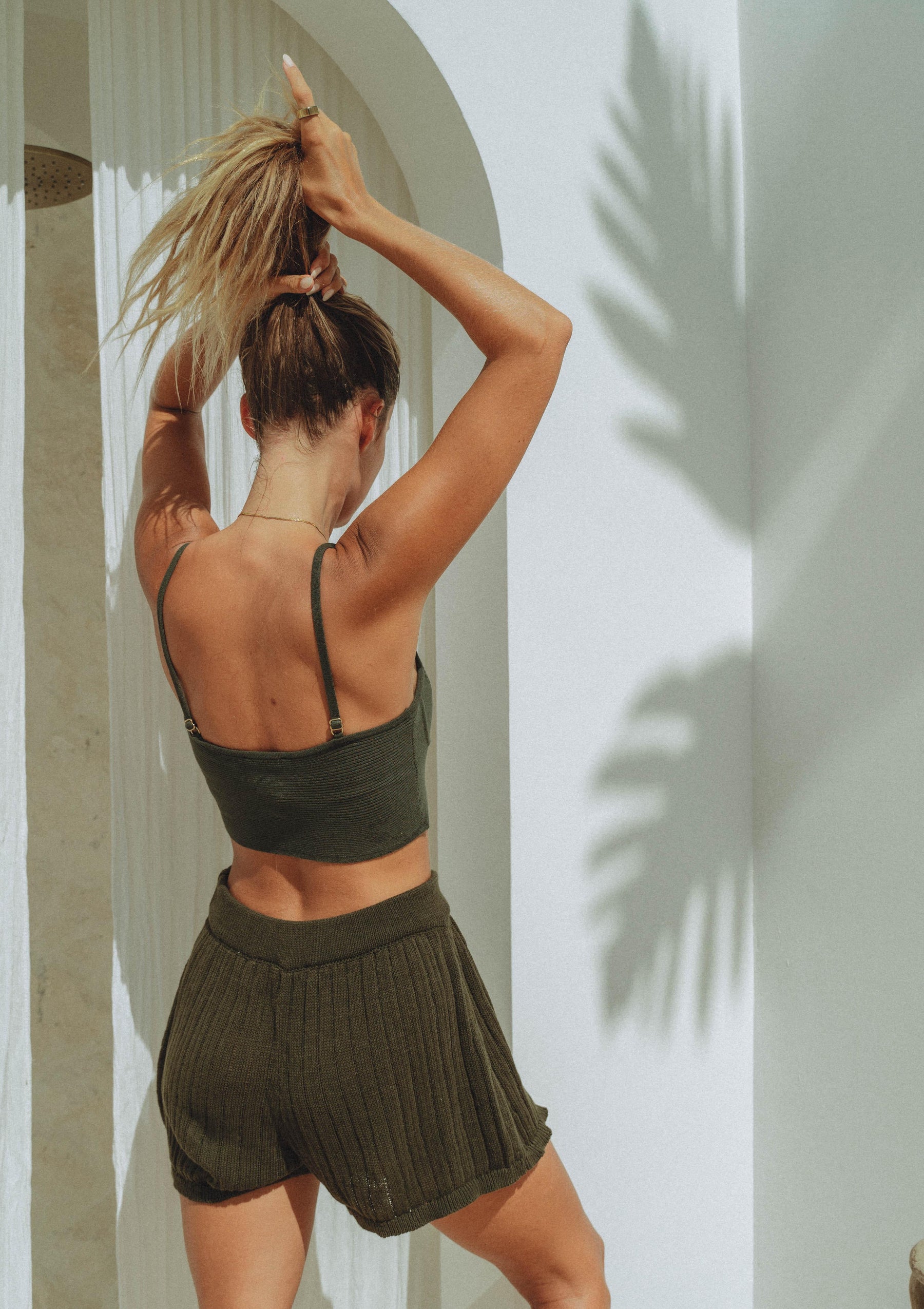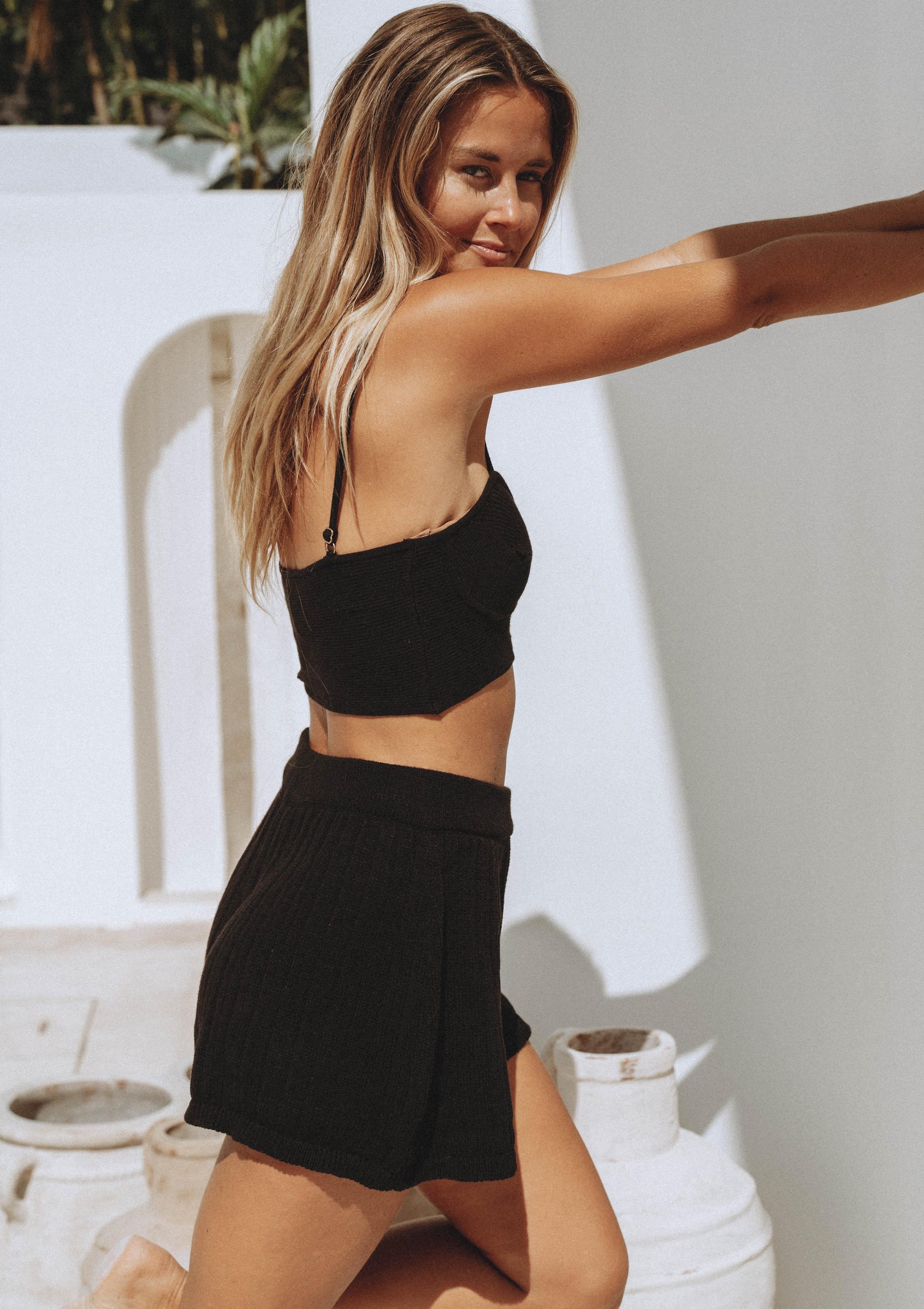 KNIT SHORTS
• Available & with you in 2-4 days
Our super cozy Knit Shorts are back! They are made from a soft knitted fabric and come in our signature black and beige. They are slightly high-waisted featuring an elasticated waistband which makes them super comfortable. For more cover you can wear boxers or hot pants in a matching color underneath them. Pair with our Love or Serena Top or throw it over our Mirah Maja swimwear and you are summer ready!
Material: 60% Cotton / 40% Acrylic
Designed with love by Mirah Maja.
Hand wash only
Air dry
Do not iron
Do not bleach
Do not tumble dry
Do not dry clean
The fabric that we use is very delicate and needs to be handled with extra love and care. We recommend to only hand wash the pieces to maintain the quality. Additionally, you shouldn't iron nor tumble and dry clean the pieces.
Marie is 166cm and wears XS
Beccy is 152cm and wears L

Worldwide shipping
High quality standards
Secure Payment